Welcome to Zion Reformed Church
As a member of the Presbyterian Church in America denomination, we are an evangelical, reformed church in Winesburg, Ohio. Come worship with us!
---
Church News & Events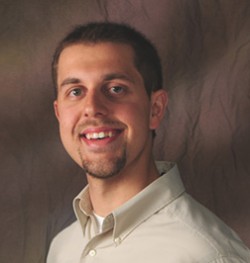 On Sunday, September 27, the church voted unanimously to call Brett Barkley as their next pastor. Brett comes to us from 7th Reformed Church in Grand Rapids, MI where he was on staff serving as Director of Evangelism and Youth.
The Next Step to Reverend
At the fall meeting of the Ohio Presbytery, Pastor-elect Brett Barkley sustained all of his examinations and was approved for ordination in the PCA. Congratulations, Pastor Brett! The Barkley family plan to move to the Winesburg area in November and begin their ministry in December. The ordination and installation service will be held on Sunday evening, January 12, 2014.
Pastor Strong's ministry at Zion Reformed Church will conclude with the worship service on 3/31/2013 and begin a new ministry assignment on 4/1/2013 with Ministry to the Military International.  If there are any pastoral needs, please contact any one of the elders of the church directly.   Zion Reformed Church will continue to strive to be faithful to God's Word and rejoice in the good news of the gospel of God.  We look forward to the ministry of the 24th pastor of this church, since its organization on September 9, 1832.